Hello and thankS for your interest in huckING axes with us!
For us to provide you with an accurate quote, we will need you to give us the following information.
We've done corporate events, weddings, festivals, trade shows, staff parties and birthdays and we're stoked to get the chance to wow you and your crew.
If any of the information does not apply or you do not currently know then please indicate with an "N/A" or "Unsure", thank you!
Scroll down for more details you'll need to know if you want to huck with us!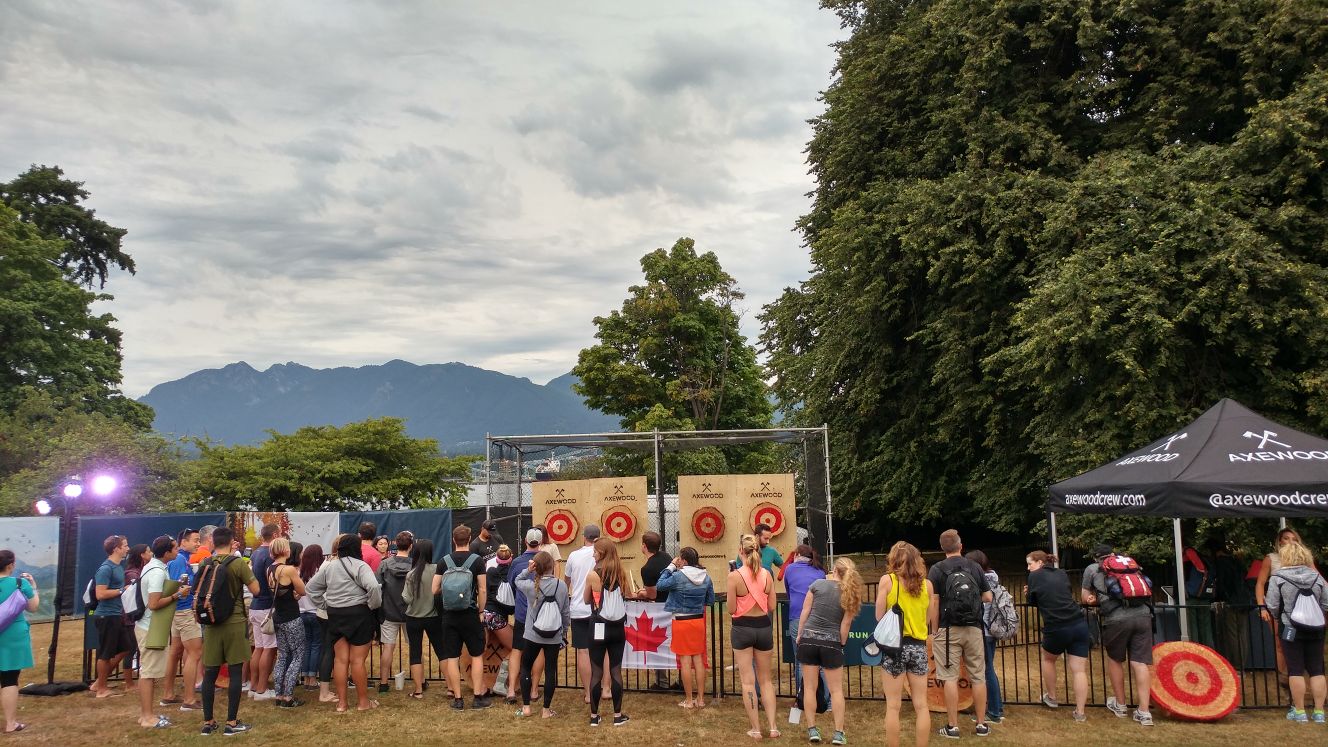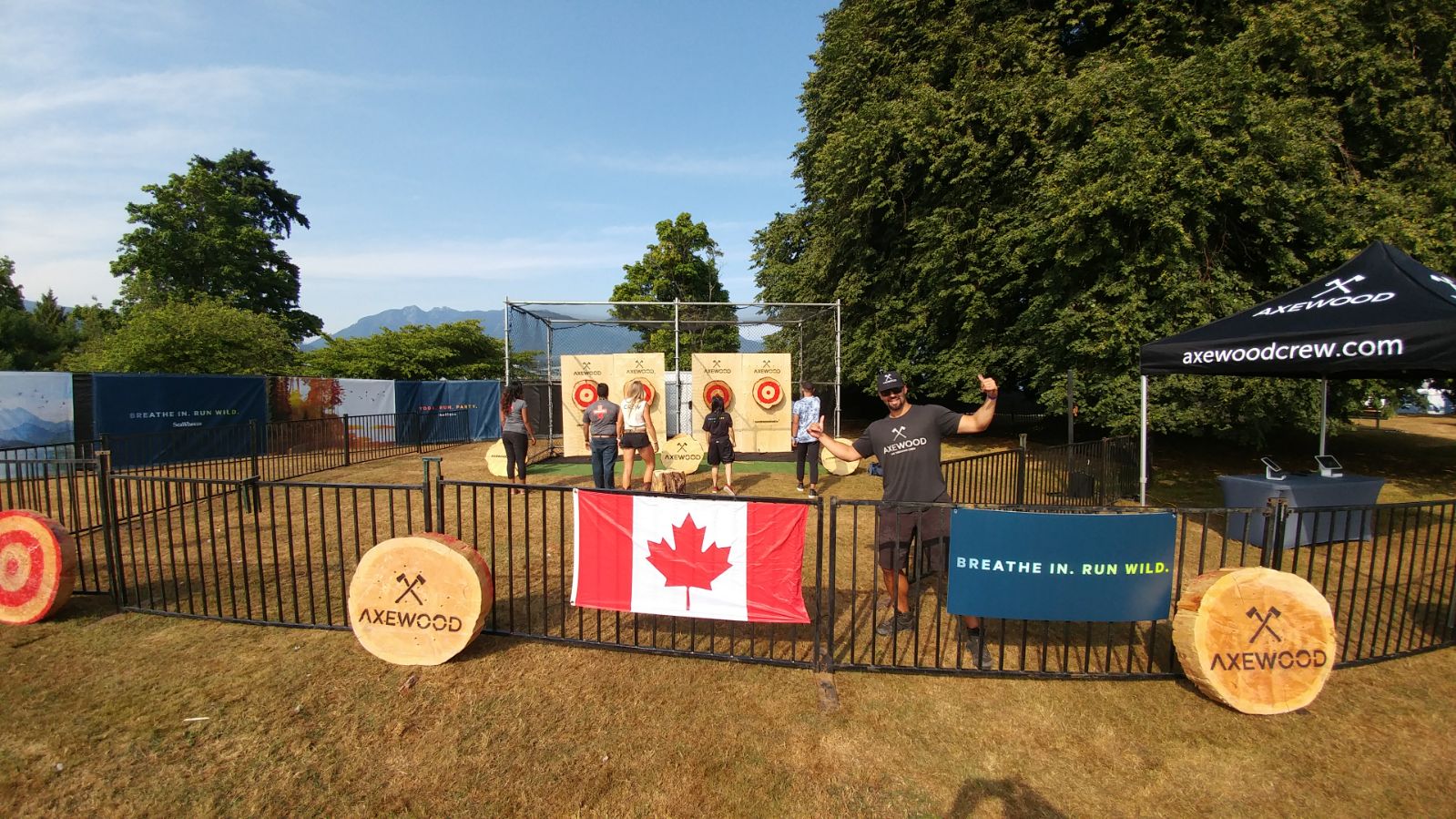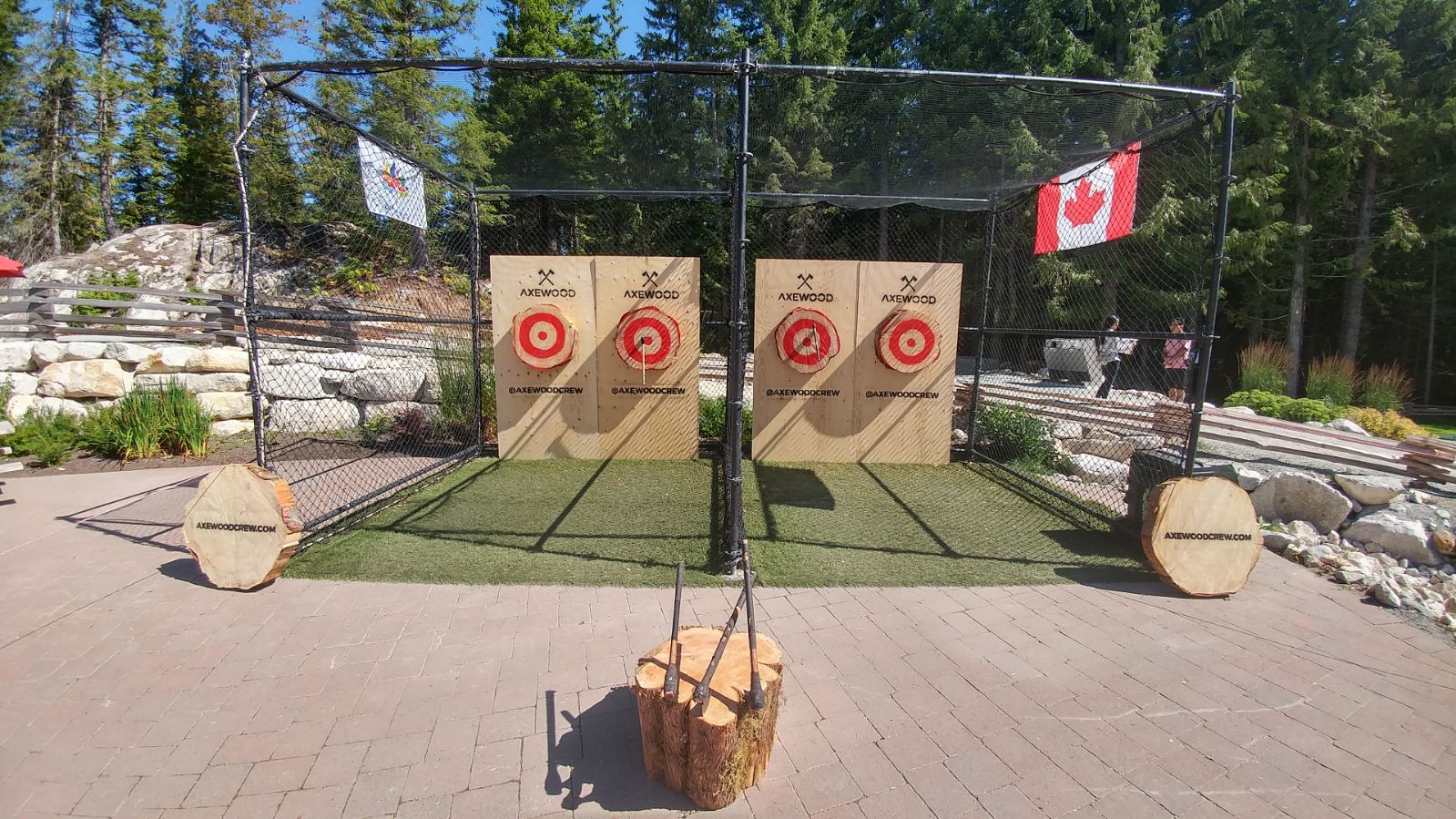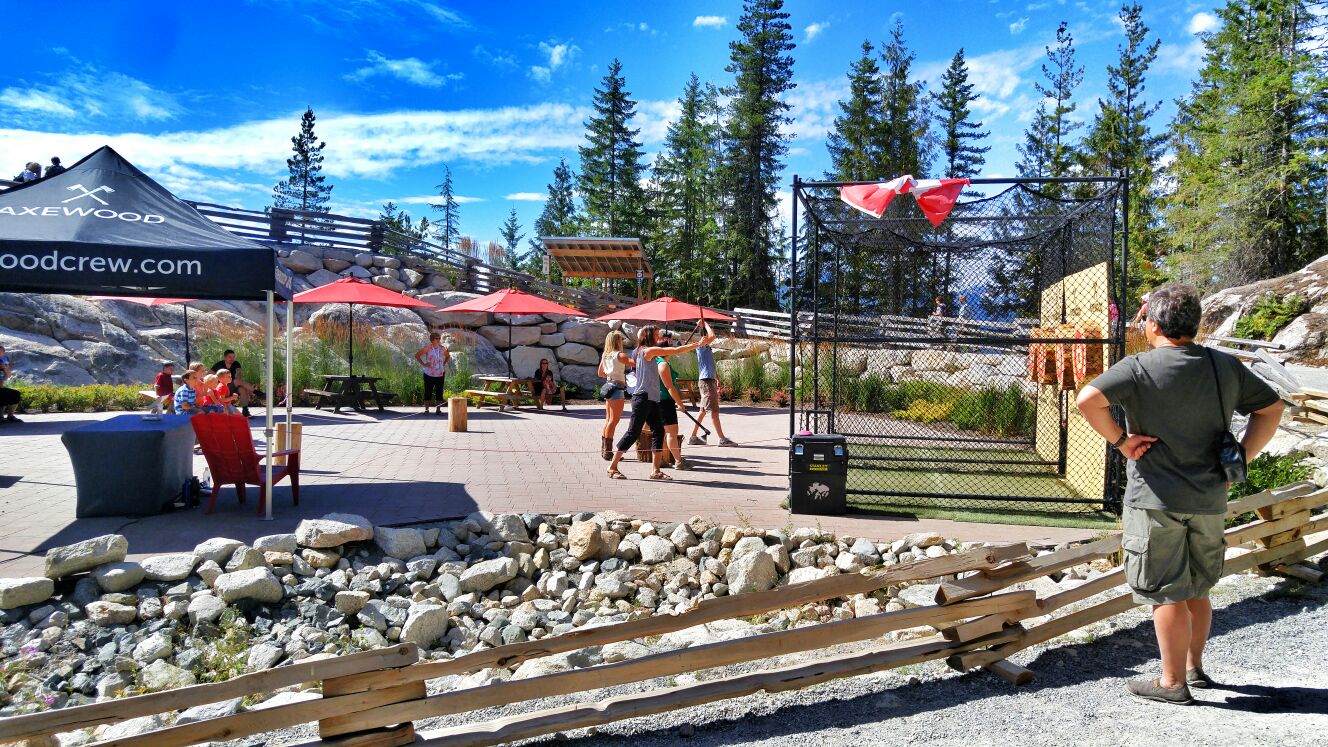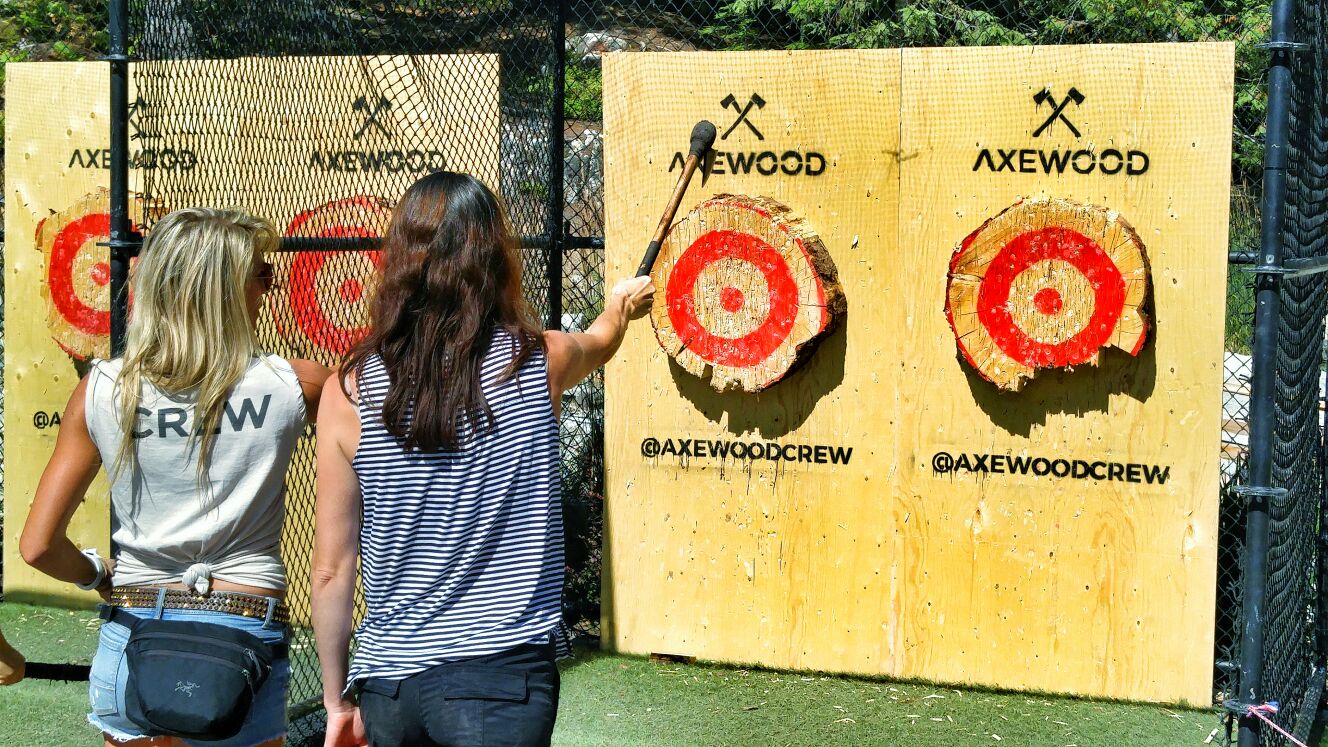 Once we receive this information we will contact you, answer any additional questions you may have, send through an invoice, then once the deposit is paid we are locked in and ready to huck some axes!
Things you need to know:
We are fully insured, experienced and safety is our main priority

We bring the axes, targets and a batting cage like throwing enclosure to keep everything contained along with score sheets, waivers and energy!

We need a minimum area of 25' x 30' x 15' (Length x Width x Height) for our "batting cage" like structure.

This structure should be set up next to a wall or area where people are not able to walk behind our structure and a minimum of 5' on either side of the structure.

Any municipal or provincial permits required or agreements with surrounding business must be taken care of by you.
If you're request is urgent, or you require more information, please feel free to reach out to us at the information below.
Thank you for inquiring with us! Please let us know if you have any further questions.
We look forward to hunk' with you!
Shea Emry and the Crew @ Axewood
778-871-7647
crew@axewoodcrew.com
@axewoodcrew #huckwiththecrew